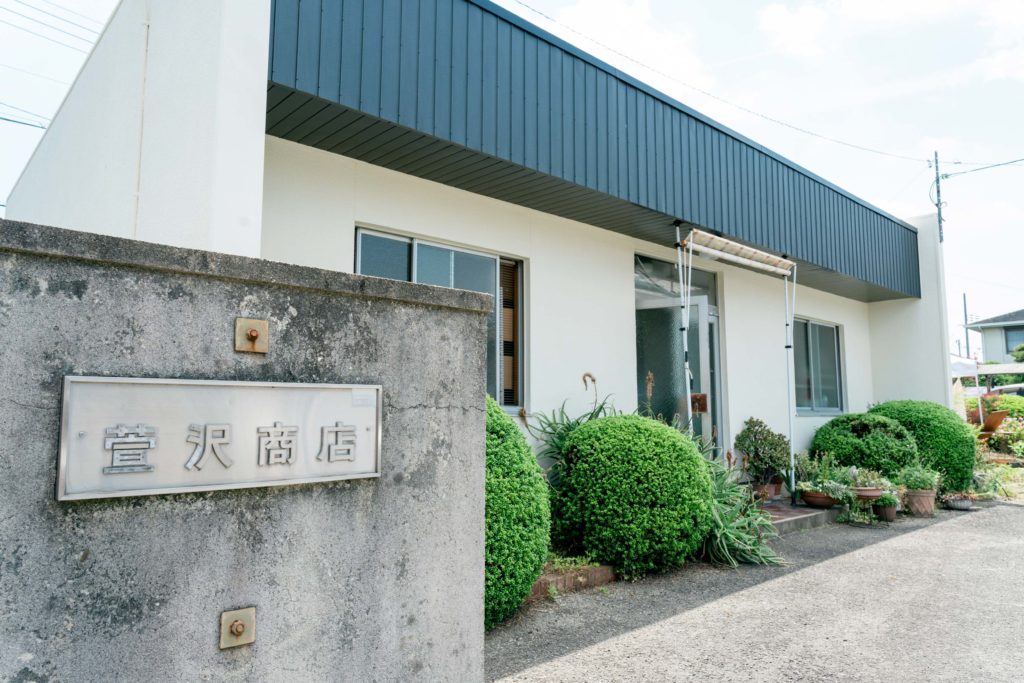 – The origin of Kayazawa shouten
Kayazawa shouten is a yarn shop founded by Kayazawa Jyunsaku in 1948, when surrounding prefectures were known for their production of fabrics and yarns, and the sock industry was flourishing. Post war when things were scarce, they started dyeing yarn for yarn brands as well as supplying sock companies with dyed yarn. Kayazawa shouten grew as they gained trust by valuing client's needs, however the burst of the economic bubble opened a market for cheaper foreign products forcing the business to venture into new opportunities.
– From yarn shop to yarn manufacturing
In 2001, third generation Ariatsu Kayazawa joined the family business. In 2010, he came across a spinning brand that manufactured recycled cotton. At that time this type of cotton was made with blends of longer yarn strands and the texture was rough. Yet by adjusting the looseness and speed of spinning, he was able to create a uniquely soft yarn with cotton strands. Kayazawa was attracted to the 100% sustainability of this cycle of manufacturing and perfected the production of embroidery and knitting yarns, launching Saredo in 2014.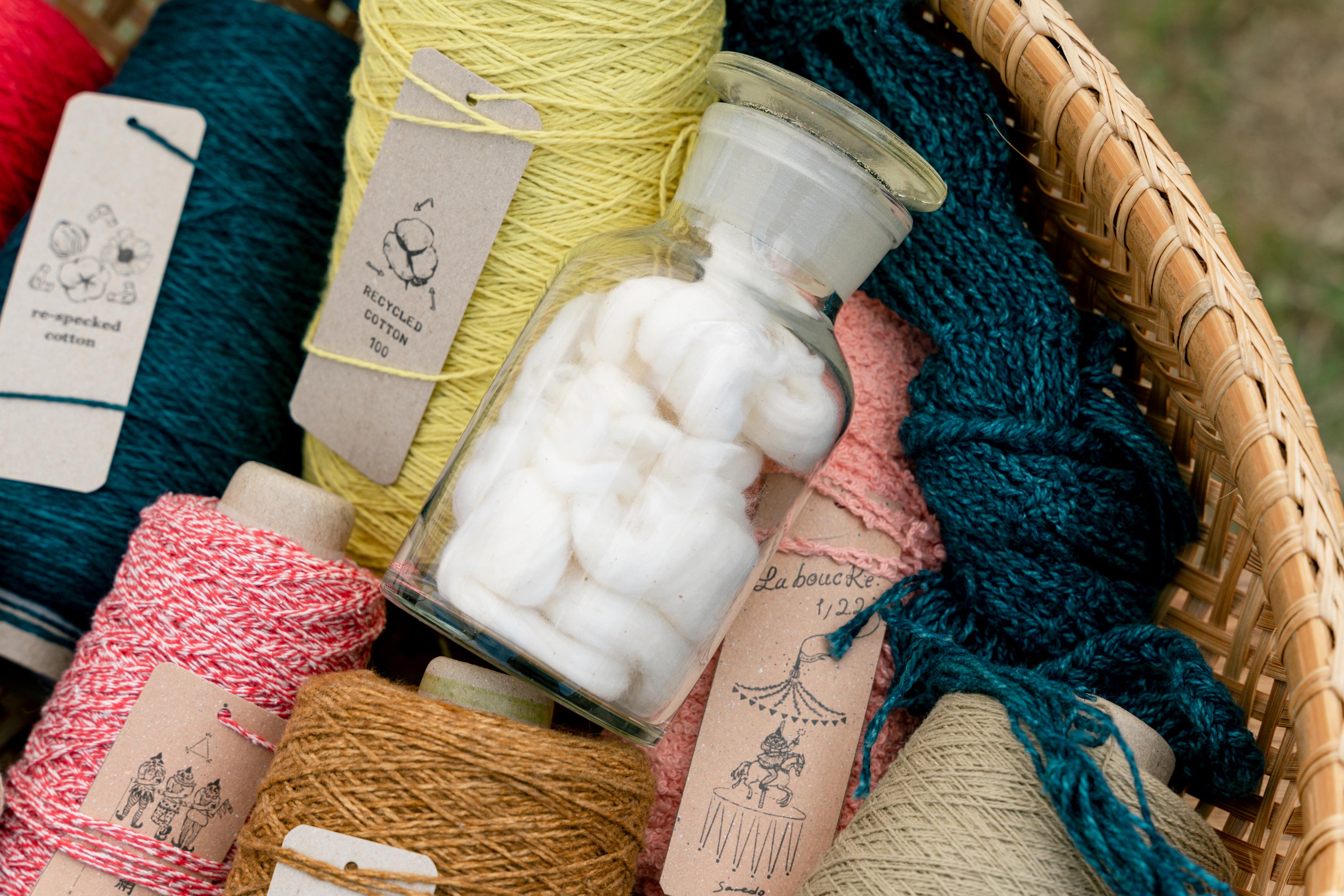 – The thought behind Saredo and its concept
Saredo stands for sustainable, alternative, renovation, and domestic. We wanted to share recycled cotton with as many people as possible by spinning cotton strands to support a sustainable lifestyle. The Japanese sock manufacturing industry takes pride in bringing socks to another level. Specialized weaving techniques are used meticulously, creating high quality results. As the thread supplier, we want to meet the expectations of these sock companies.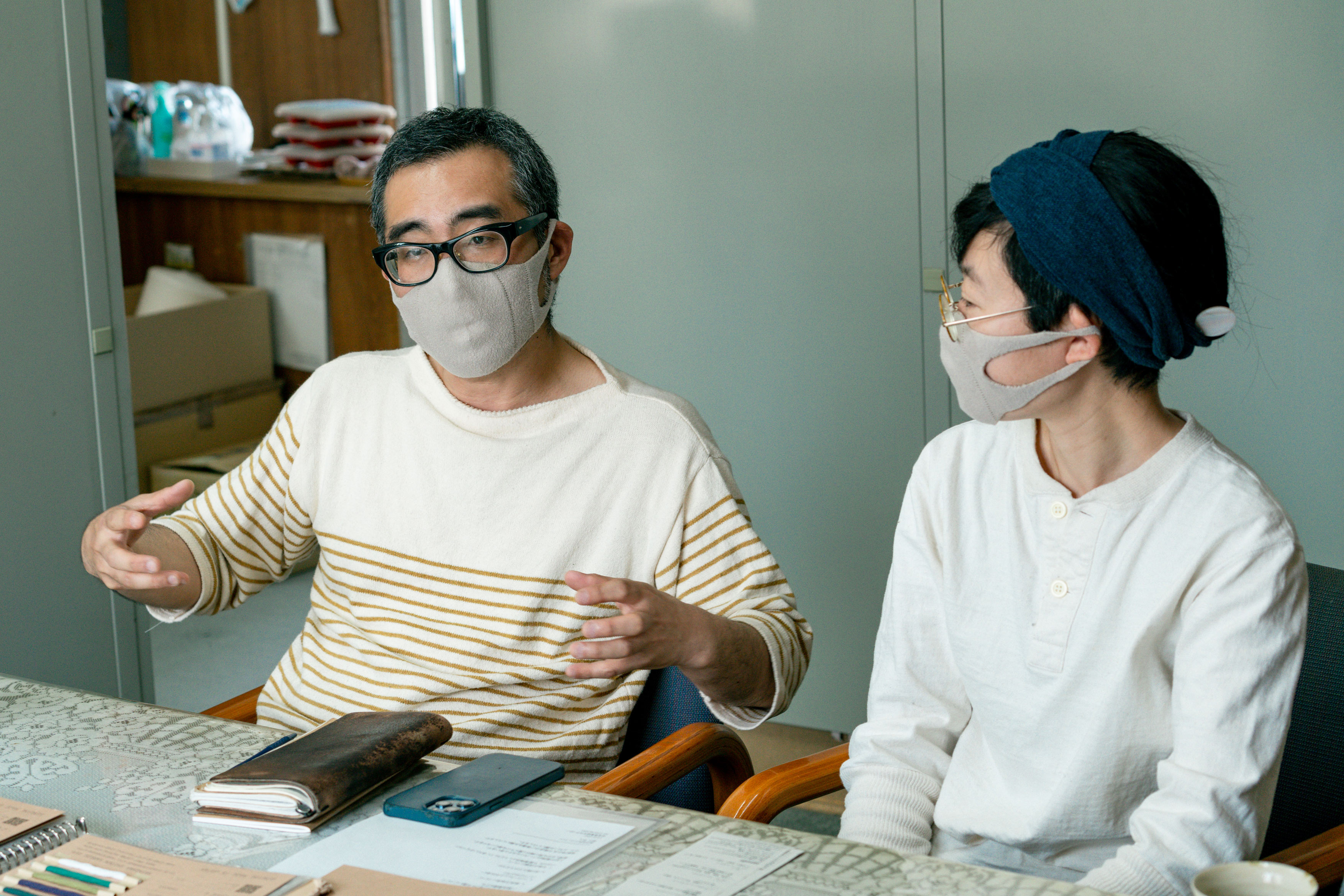 Saredo's Ariatsu Kayazawa and Ryoko Kayazawa
– The merit of Saredo products
Saredo yarn is made by utilizing cotton strands that fall during the spinning process to create 100% recycled cotton. It is interestingly soft and the imperfections give character. We want to steer away from mass production and promote the quality of domestic items made with recycled cotton. Saredo launched in October of 2014 and in 2015 we were invited to sell handcrafted yarn at a flea market. At that time, our items were liked by many, including knitters and crafters. I still remember what a blast we had.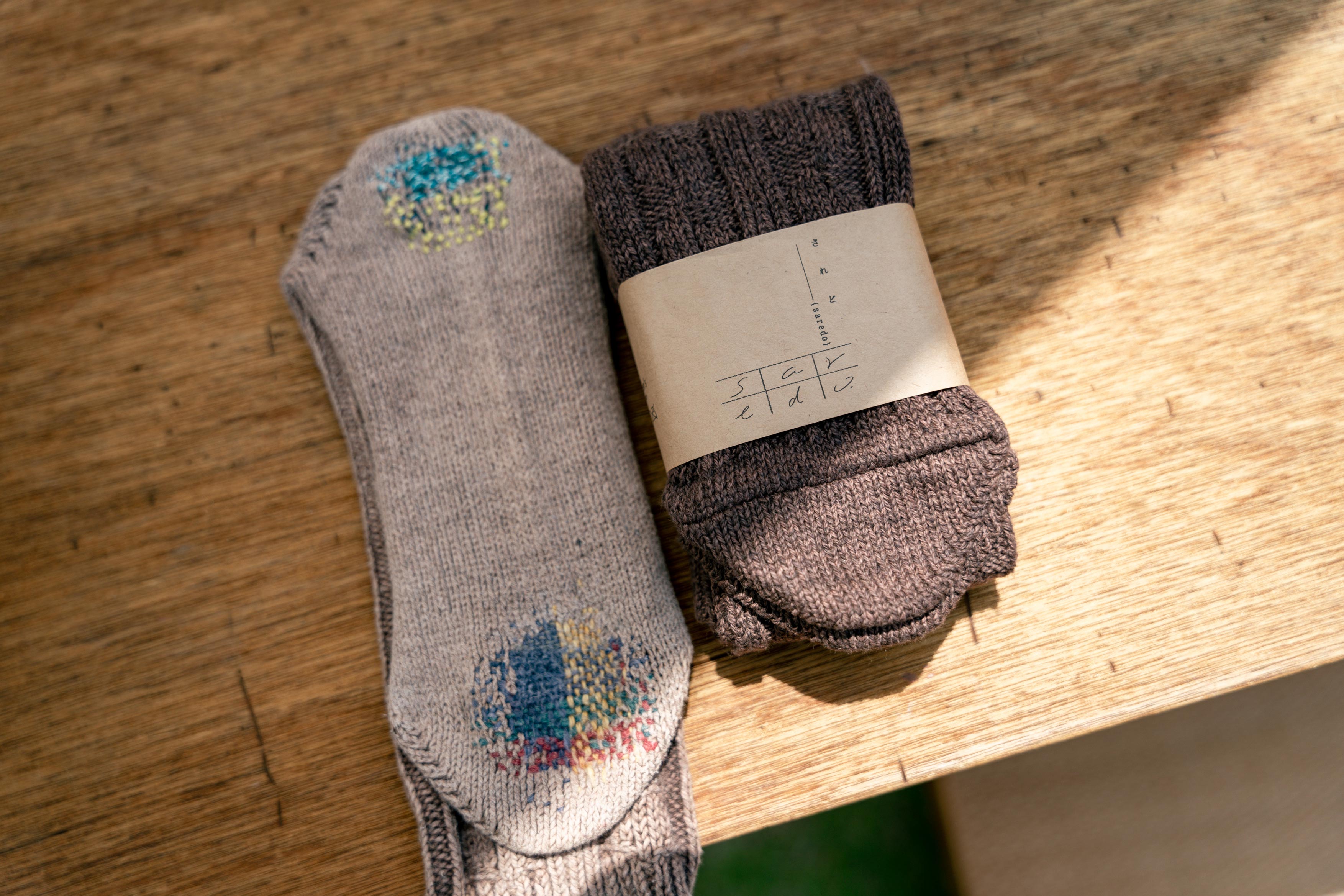 Saedo socks are a long time favorite for many. The darling changes the sock colors as time passes.
– Our action plan going forward
We want to show the world that using cotton scraps to spin yarn is key to a sustainable lifestyle. We are looking to expand our types of textiles and supply our yarn to more manufacturers. One day, we would like to open our own shop where we can sell items made with our yarn.
Although Kayazawa shoten is a business specializing in yarn, their manufacturing methods of spinning cotton scraps supports a sustainable lifestyle which brings great meaning to what they do. NISHIGUCHI KUTSUSHITA uses their yarn and our wish to make people's lives extraordinary is supported by their thoughtfulness to people and the environment.
In September of 2022, we will be launching our Wool Cotton Boots socks made with Kayazawa shoten yarn. The blend of recycled wool and recycled cotton provides superior warmth and fluffy softness. It is an addition to our line of socks that will make your day extraordinary. In a world of overproduction, I think we need to consider the meaning before we produce. Going forward we want to work with material manufacturers to create meaningful items.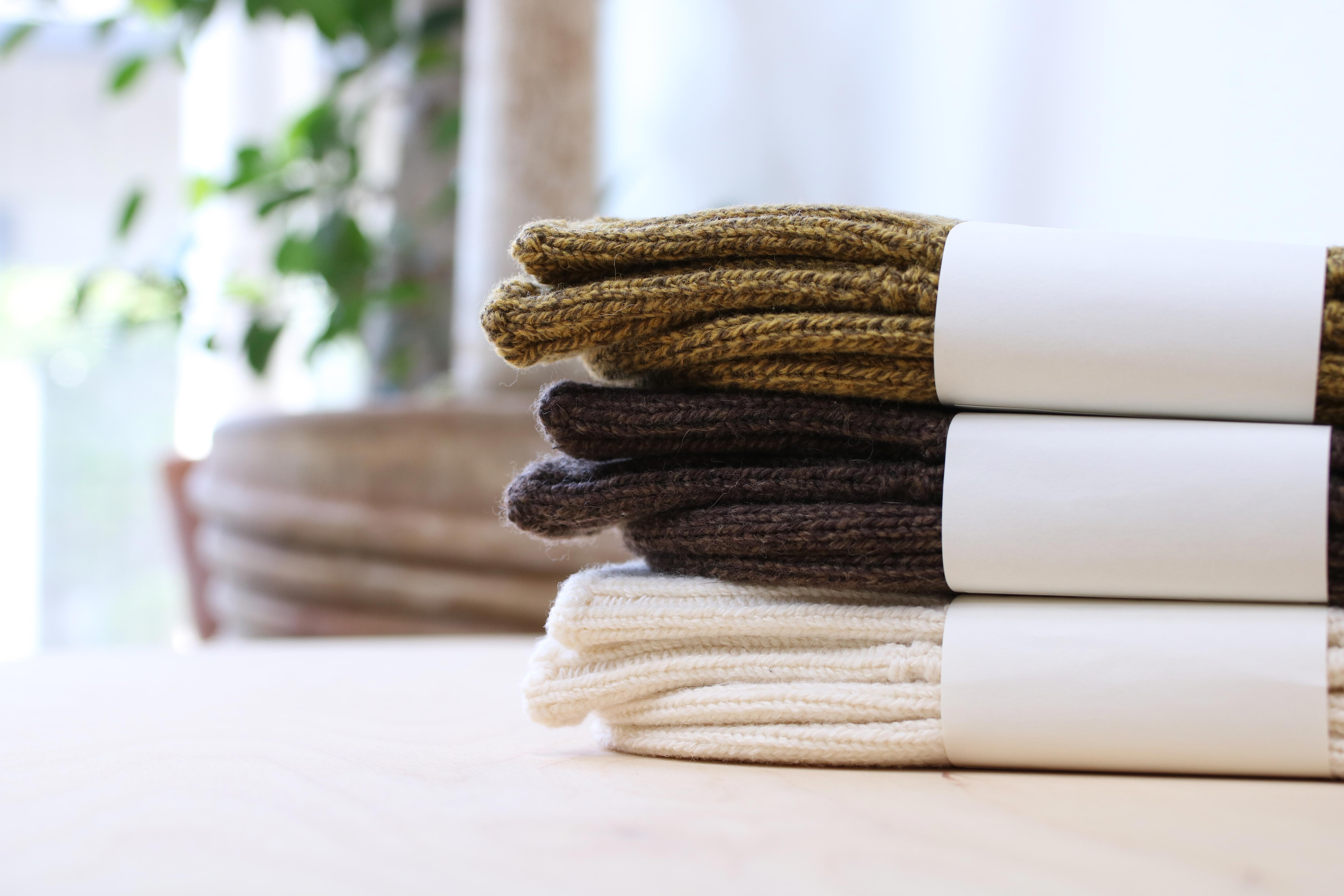 Interview/Isato Nishiguchi
Photo/Kento Nakamura