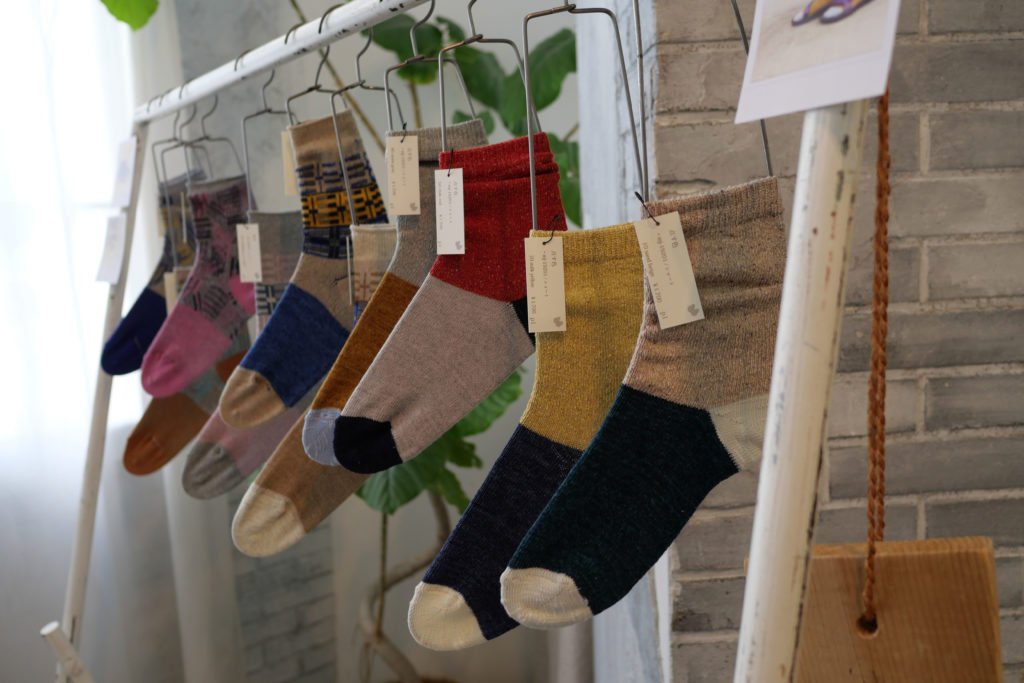 Our second interview is with hapuna&Co. They are a company that designs, manufactures and sells all types of apparel, from clothing, bags, shoes and even underwear.
They are the creators of numerous brands such as Nouvelles du paradis, LAITERIE, tumugu:, ESTROISLOSE, ANVOCOEUR, minan polku, hcubuch and me., each having a different concept. In addition, they have four select shops, Hemming shop, stand&, Si Hemming shop and aMaFacon Hemming shop as well as an online store called my Essentials.
We had the pleasure of meeting with the staff in their sock department.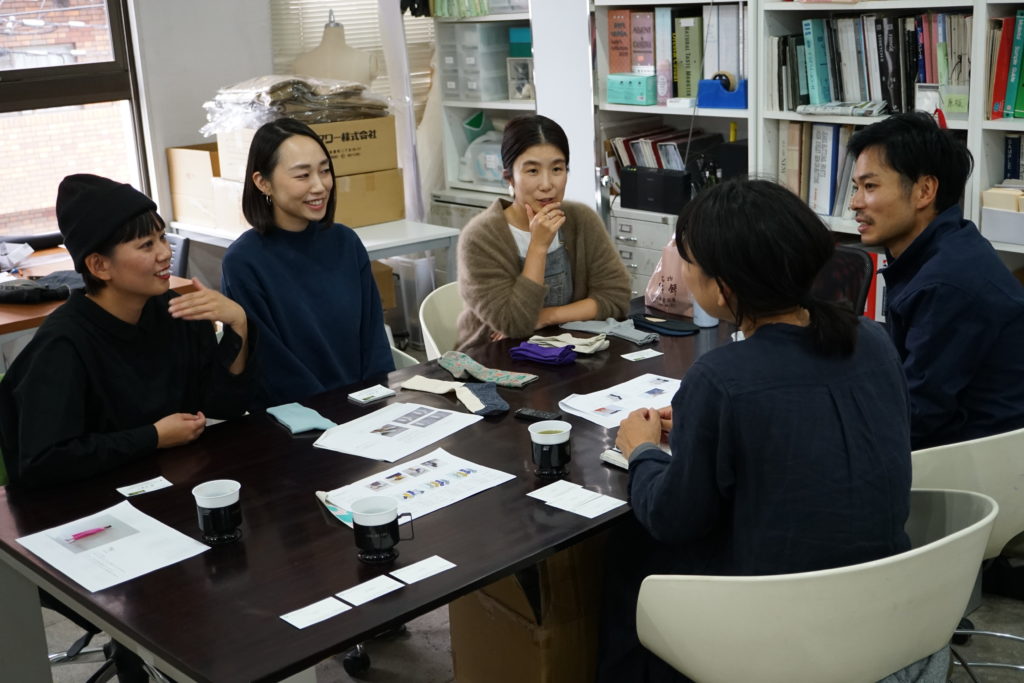 Right: Watanabe Azusa, design/web shop myEssentials buyer
Center: Yamane Rie, design
Left: Ota Madoka, design
- What inspired you to create a sock brand?
We originally started off as a clothing brand but one day we were chatting with one of our wholesale buyers and they said, "It would be great if you could produce an accessory/sundries line to go along with your clothes. That way, we can recommend an entire outfit to our customers who visit our store…." We were thrilled to hear this and decided to start off with a sock line. Recruiting staff who were interested in this new project was a breeze and we were working towards the launch of a new sock line in no time.

Until then, we had no experience in sock-making. We started off by doing some research, which led us to a town called Koryo in Nara prefecture, known to be Japan's number one production area for socks.
– Tell us about the difference in concepts that you have for your socks
Meri ja kuu means "the ocean and the moon" in Finnish. We have what we call our "collection", where we created a little story for each sock line to set the tone of lifestyle that we want to appeal to our customers. Inspiration came from envisioning the four seasons and deciding which country to visit each season. After selecting the materials best suited for the season and incorporating a theme or characteristic of the country, we came up with socks such as the hie tori kutushita (chill eliminating socks), made of silk layered with natural materials.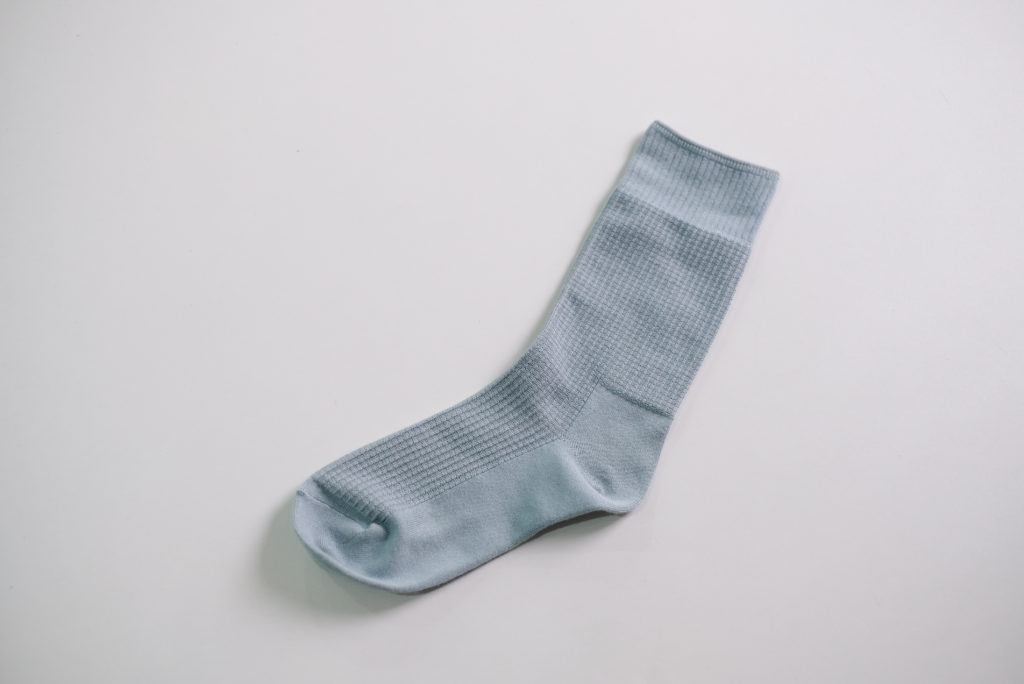 Our most recently added themes to our "collection" were winter in England and spring in Mexico. When knitwin told us that they carry waffle fabric, we saw the samples and fell in love with it. We wanted to incorporate the theme of historic relics in Mexico. The squares in the waffle pattern kind of reminded us of the symmetrical alter screens in Mexico's churches.

Our other brand en Lille is a more casual, daily wear version of the meri ja kuu chill eliminator socks. "En Lille" means "small things" in Danish; we were quite liberal with the translation of this word for our brand.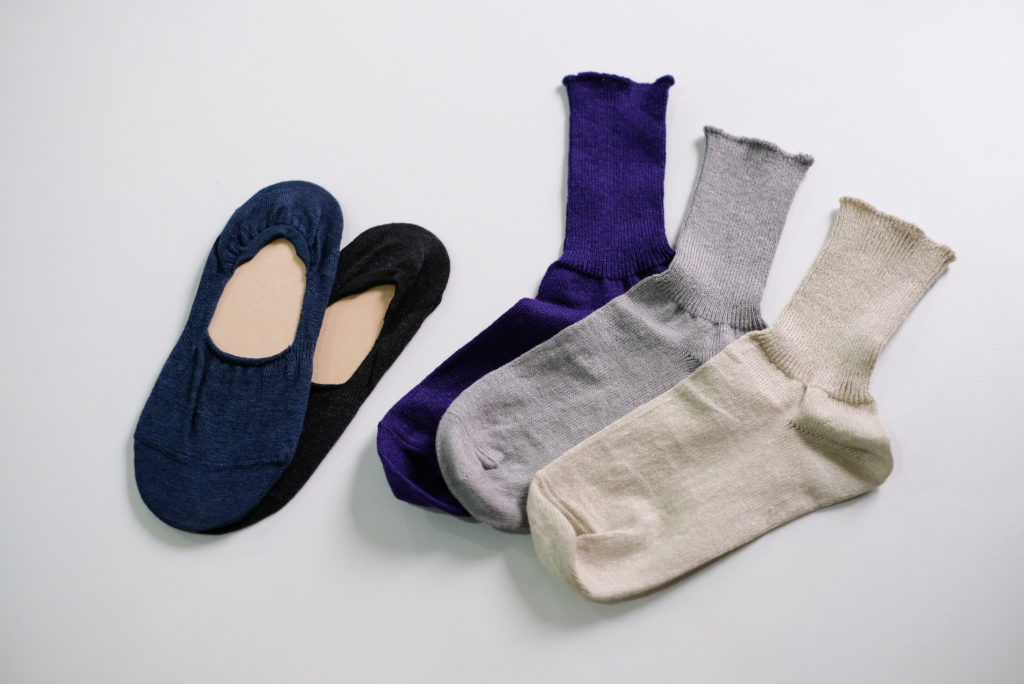 – We have known each other for about six years now but it is only recently that you took a crack at making socks. Did you encounter any road blocks?
We really didn't have any background knowledge in this field, so it was difficult at first. We made unreasonable requests to our partners in the sock manufacturing companies like asking them to produce weaves that were not possible through their knitting machines. They probably had no idea of what we were talking about. We had to learn from the basics about socks and knitting machines. When we look back at some of our past proposals, we just feel so embarrassed at how ridiculous our requests were [laughter].
– It must have been hard at first [laughter], but your team has always been quick to learn and willing to take on new challenges; you never fail to amuse us. About how many socks do you design for each exhibition?
We design a total of approximately 60 per exhibition. Unlike clothing, all socks relatively have the same shape so our only way to express the uniqueness of each sock was to change things like the materials, colors and thickness.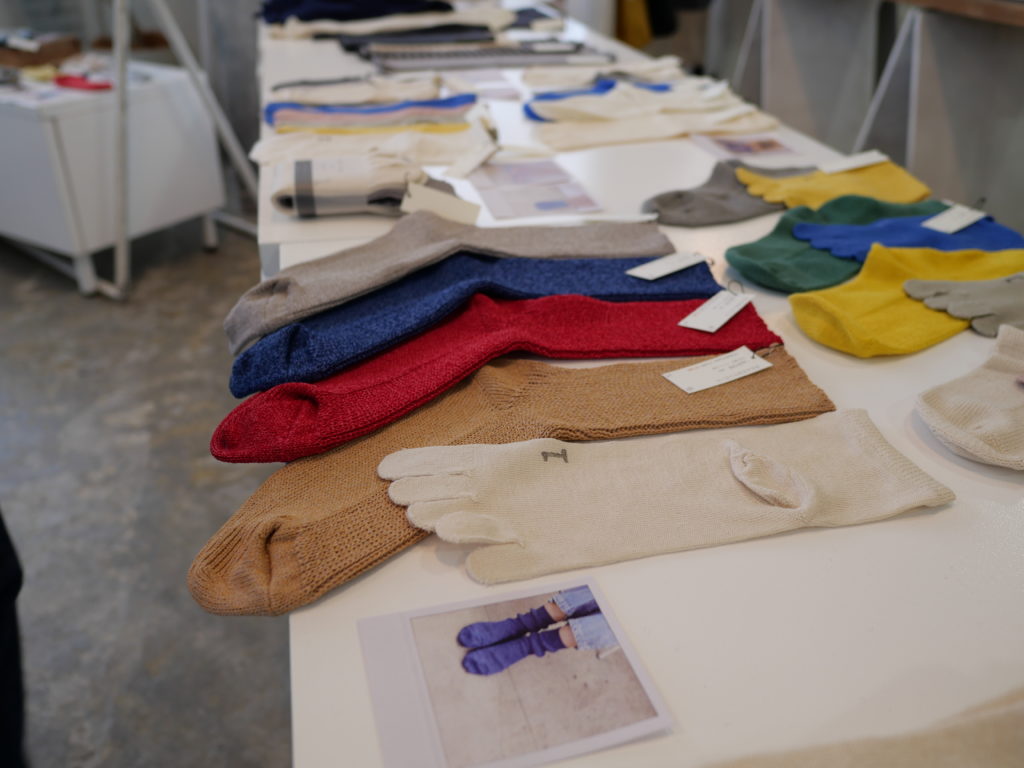 At first, we didn't have the background knowledge in sock making to make all the right choices but through our involvement with your team at knitwin, we slowly learned about the various knitting machines and how different weaves turn out depending on the type of materials used. Presently we do business with 4 different sock manufacturing companies and each company has their specialty weave for their knitting machines. This gives us the option to choose which company to work with for each design; for example, we like to place orders with knitwin for socks manufactured in the jacquard weave. We understand that we are not their only clientele, so we try to be mindful of their operation schedule when placing orders.
– We really appreciate the partnership we have with your team; you are always so considerate. How do you feel about us at knitwin?
Your company "gets" us, what we want. It is quite difficult to relay a nuance or feeling that we want to emanate in our products, but your team at knitwin are always able to identify the complete package of what we are trying to create, and you always respond to our needs. I think the fact that we are from the same generation helps a great deal. You get us to a point where sometimes your team makes the suggestions that help us achieve what we want in our finished product. It's like we have our own language. An example of our conversation would be: "Don't you think that this would make it more meri ja kuuish?".
We really appreciate the detailed advice you give because this is not something all companies take the time to provide, and a small suggestion can make a big difference for us.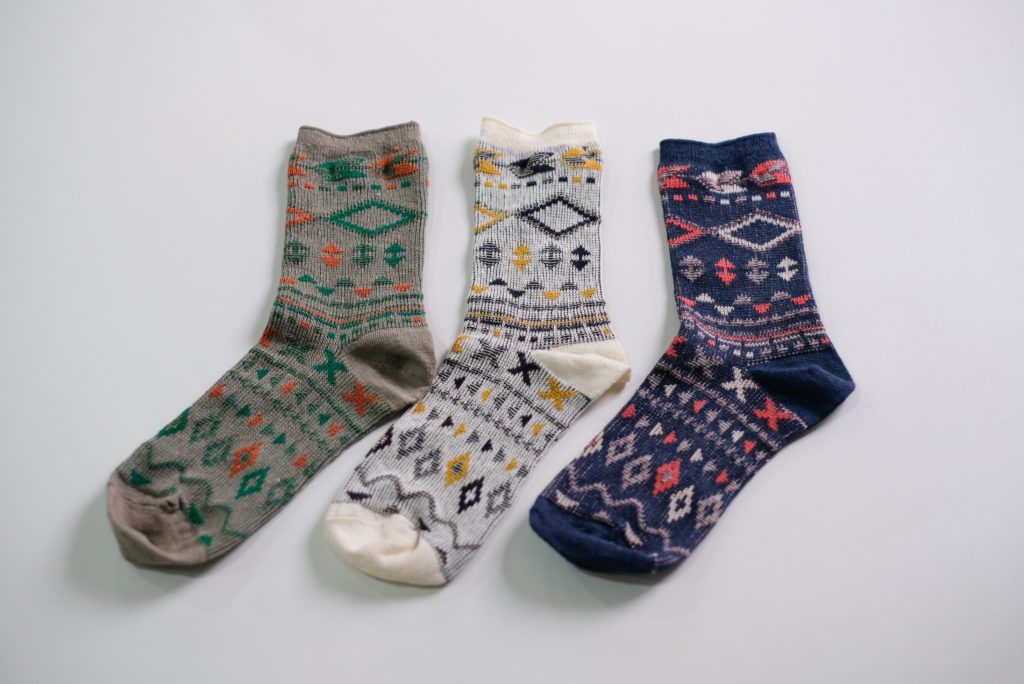 The standard for our brand meri ja kuu is to use mainly natural materials. We use linen quite often, but the texture of the fibers makes it challenging to weave. The thread can break easily, and some knitting machines simply can't take to it very well leading to mechanical issues. When such a situation arises, we can always count on you at knitwin to give us an explanation as to why it happened, and you always advise us on other options. Your team is very helpful that way. You also make it a standard to touch base with us throughout each process and update us on the progress so that we know what to expect, that way we are never disappointed with the finished product.
– A lot of times we at knitwin are also put to the challenge when you propose projects to us. We are always thankful for the opportunity to learn along with your team.
We have the three of us on this team and we all have such different personalities, so naturally our designs are all over the place, but we are always so happy and thankful when you give us advice. We look forward to working together and receiving many more suggestions from you!


Hapuna & Co. Ltd
〒550-0012 Osaka-fu, Osaka-shi Nishiku Itachibori 1-8-8 Osaka Kyoukasho Building 4F
[Website] http://hapunaandco.jp
[Phone] 06-4391-3601