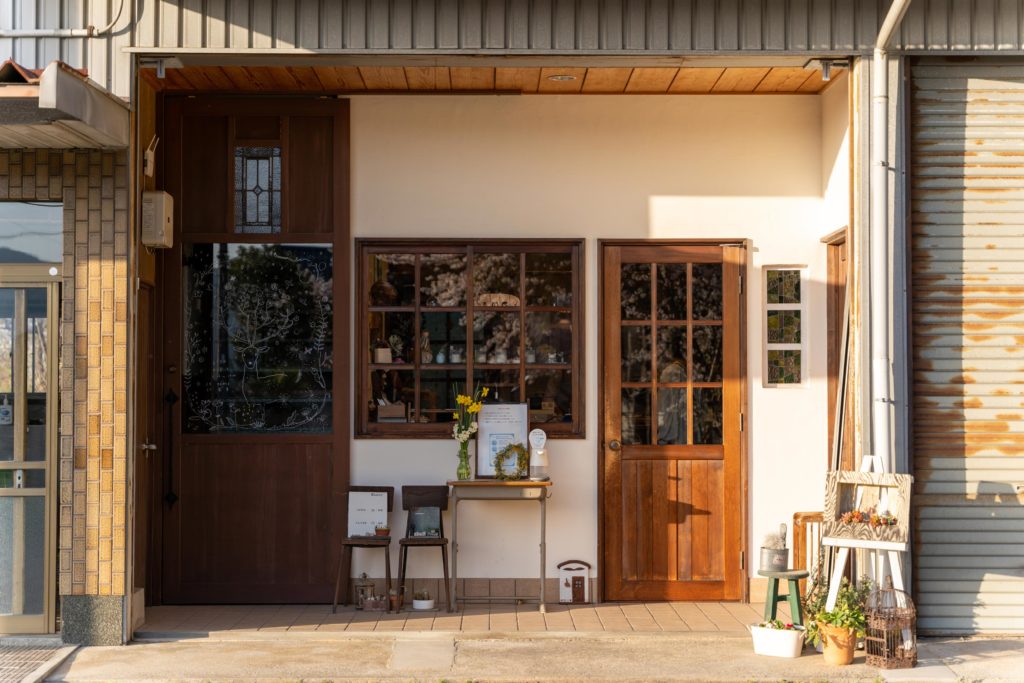 「Homey」 started off as an online shop selling tableware in 2002 and in 2009 opened a shop in Shiga, adding handmade sundries. This is their 14th year. We are here today to talk to Homey's Sumida san.
– Tell me about the shop's concept.
We know how stressful and busy people's lives are. The name "Homey" came from our wish to provide comfort and warmth. We carry items that I myself have tried and become a fan of. We also select items that provide warmth to the soul. We carry items such as tableware, handmade sundries, antique tools and accessories.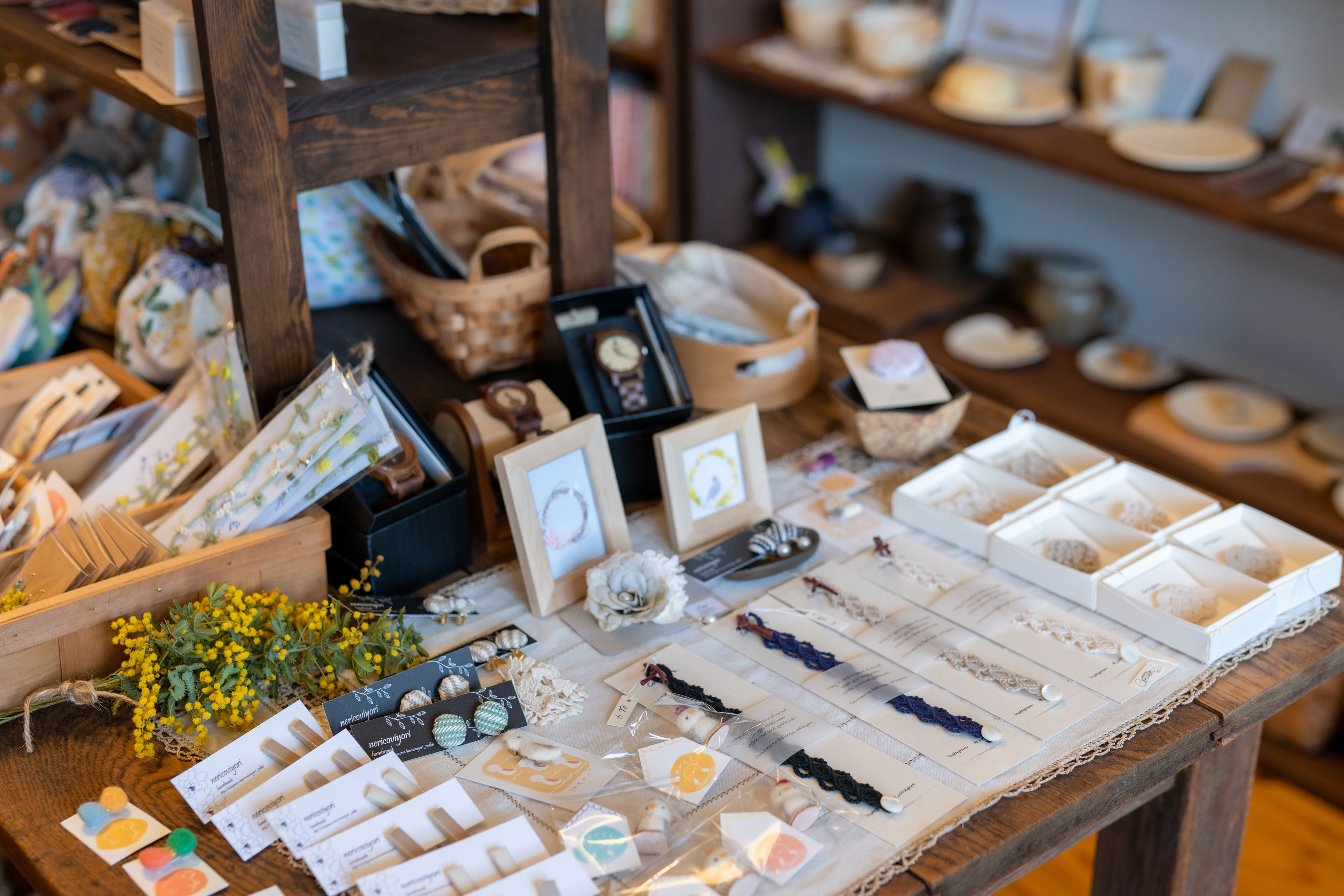 – What is important to you about your shop?
Meeting people is most important. I want my shop to be a place where people connect. A place where artists and customers, customers and other customers chat and laugh.
At Homey, we focus on selecting hand made items recommended by customers and artists. We have about 50 artists who distribute items here and sometimes, our customers end up debuting their creations. Our shop is a place for creative minds to meet and enjoy each other's work. It is a happy place for everyone.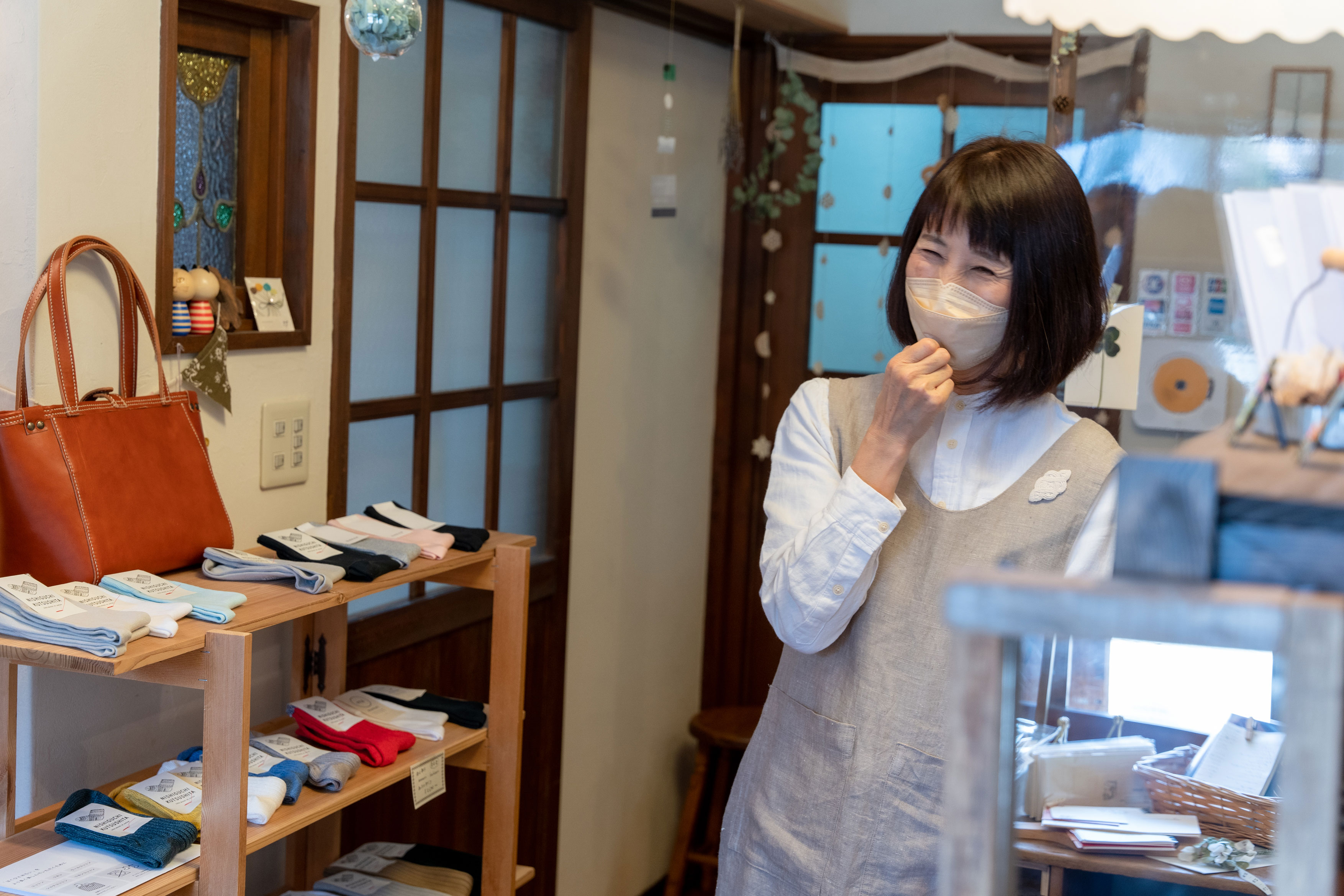 – How are Homey and kaon related?
While Homey has a selection of hand made and fashionable sundries, kaon has an array of antique tools and accessories, and opens the shop to pop-up events held by creators. We have been discussing collaborating to co-host pop-up events for items such as clothing and traditional Japanese wear.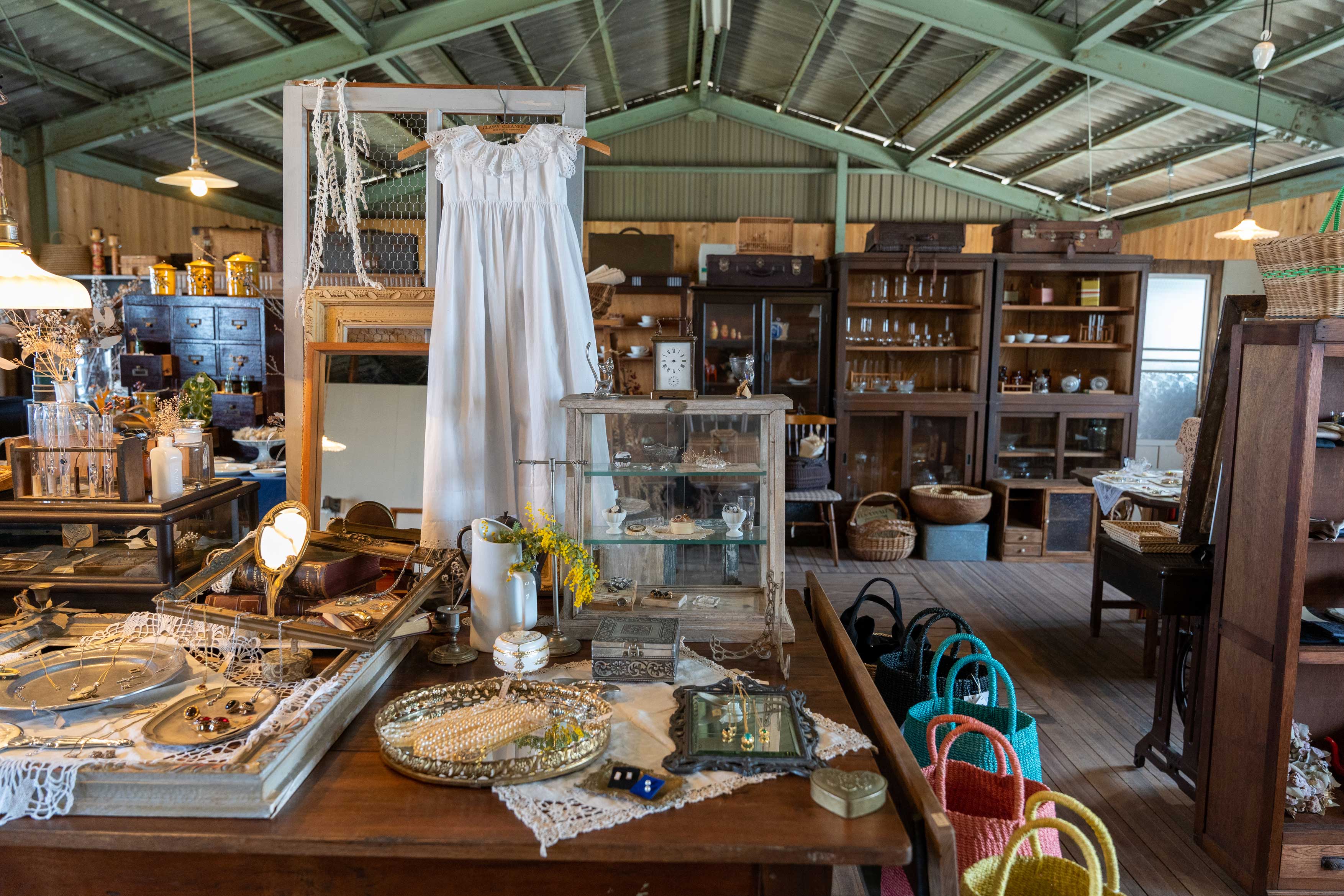 – How did you meet NISHIGUCHI KUTSUSHITA, and why did you select our products to be sold at Homey?
I discovered NISHIGUCHI KUTSUSHITA when one of my staff and my sister both coincidentally gifted me socks from NISHIGUCHI KUTSUSHITA. The concept "socks that make your day extraordinary", and the high quality of these socks appealed to me and I wanted to share them through my shop. We had a pop up event in December to feature them and now we are a stable client.
– How are your customers reacting to NISHIGUCHI KUTSUSHITA socks?
Firstly, our focus is on daily necessities so socks are definitely an item we want to sell here. Secondly, I myself have tried and tested them so when I recommend them to my customers they are happy to hear how much I like them and many come back to buy more. There are some customers that say they can only wear NISHIGUCHI KUTSUSHITA socks.
– What are you expecting from NISHIGUCHI KUTSUSHITA going forward?
Mr. Nishiguchi has always been a close presence in our shop. He is easy to talk to when it comes to customer's needs and always makes time to visit in person even when the brand has become a big name. Now they are expanding globally and it may be harder to make time but we appreciate him thinking about the bricks and mortar shops like ours and wish to continue this great relationship.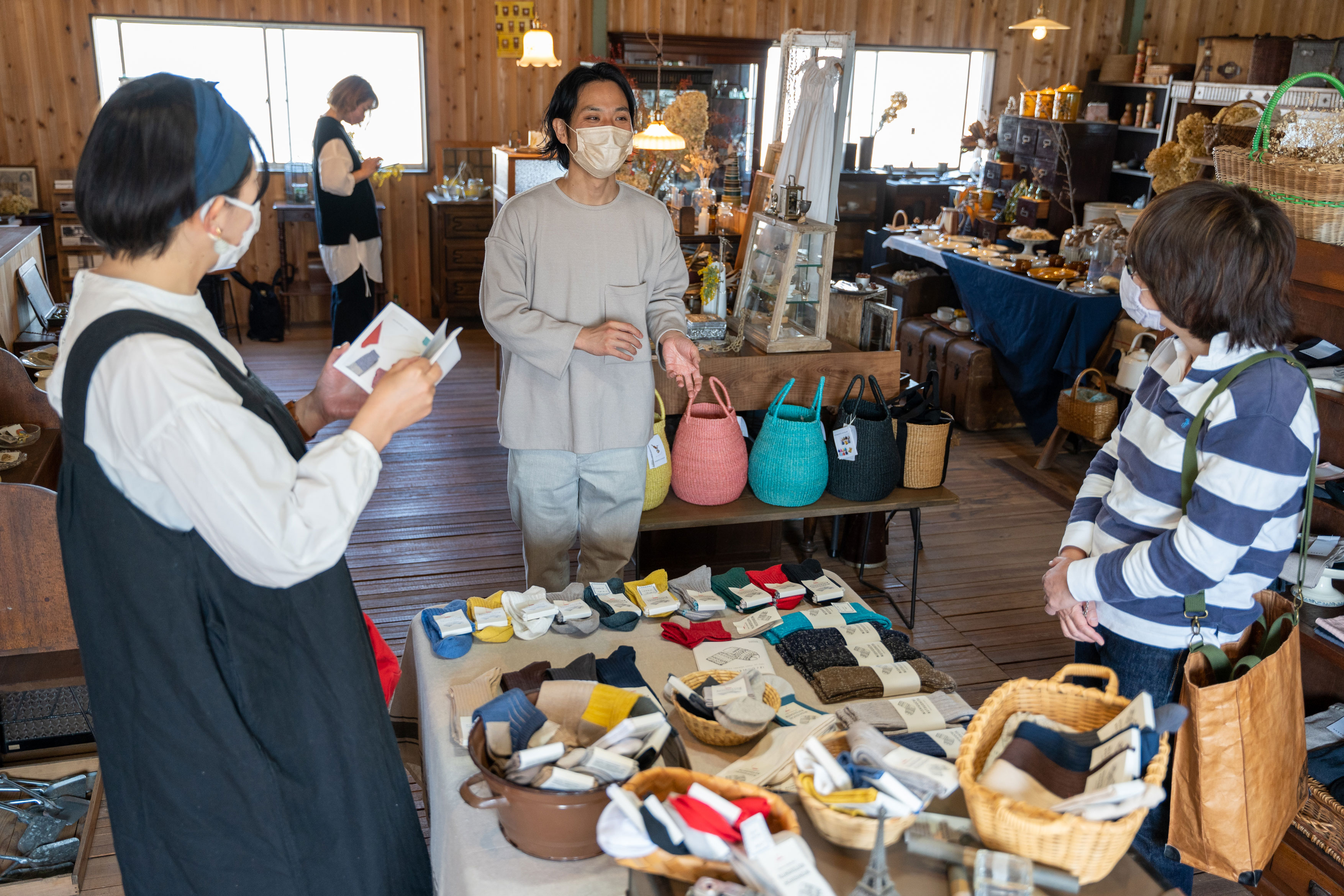 – What is Homey's outlook?
I want to operate Homey even when I am old and I want the shop to provide a heartwarming feeling to all who enter. I want all generations to find joy and comfort in this shop.
Thank you for speaking with us today. We truly felt that Homey has a place for our products and that our concept of "making people's lives extraordinary" can be delivered to customers through this delightful shop. We are inspired to continue improving our brand.


Interview/Isato Nishiguchi
Photo/Kento Nakamura