私たちのブランドについて
ABOUT OUR BRANDS
私たちニット・ウィンの靴下の魅力を実感していただきたいという思いから、NISHIGUCHI KUTSUSHITA、hakne、natural sunnyという3つのファクトリー発ソックスブランドが誕生しました。次のシーズンも、またその次のシーズンも取り扱いたい。そんな定番で買い続けることができる、明日もはきたくなる靴下です。
knitwin Co., Ltd. fathers three other companies; NISHIGUCHI KUTSUSHITA, hakne  and natural sunny. Through these brands, we cover a wide array of styles to suit every season regardless of what the trends may be. Once you try on a pair you will want to wear them every day and they will become a part of your tomorrow. We greatly value the businesses that share the same vision as us and that select our products to be sold in their shops. They become the gateway for customers to access our products. If your business is interested in carrying our products, kindly contact us by visiting each of our websites. Please understand that we may not be able to fulfill your request in circumstances where your shop is located in close proximity to another shop carrying our products.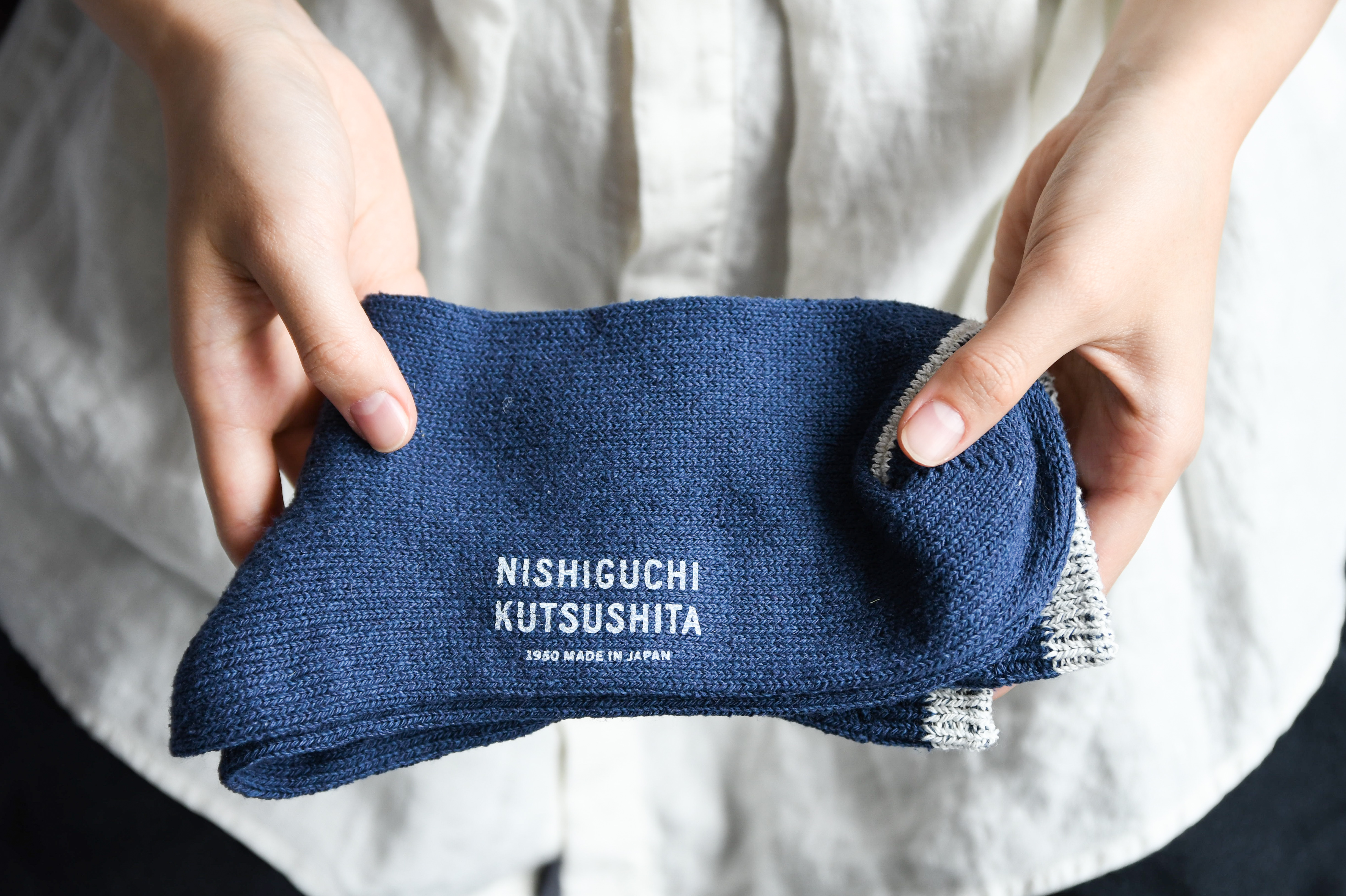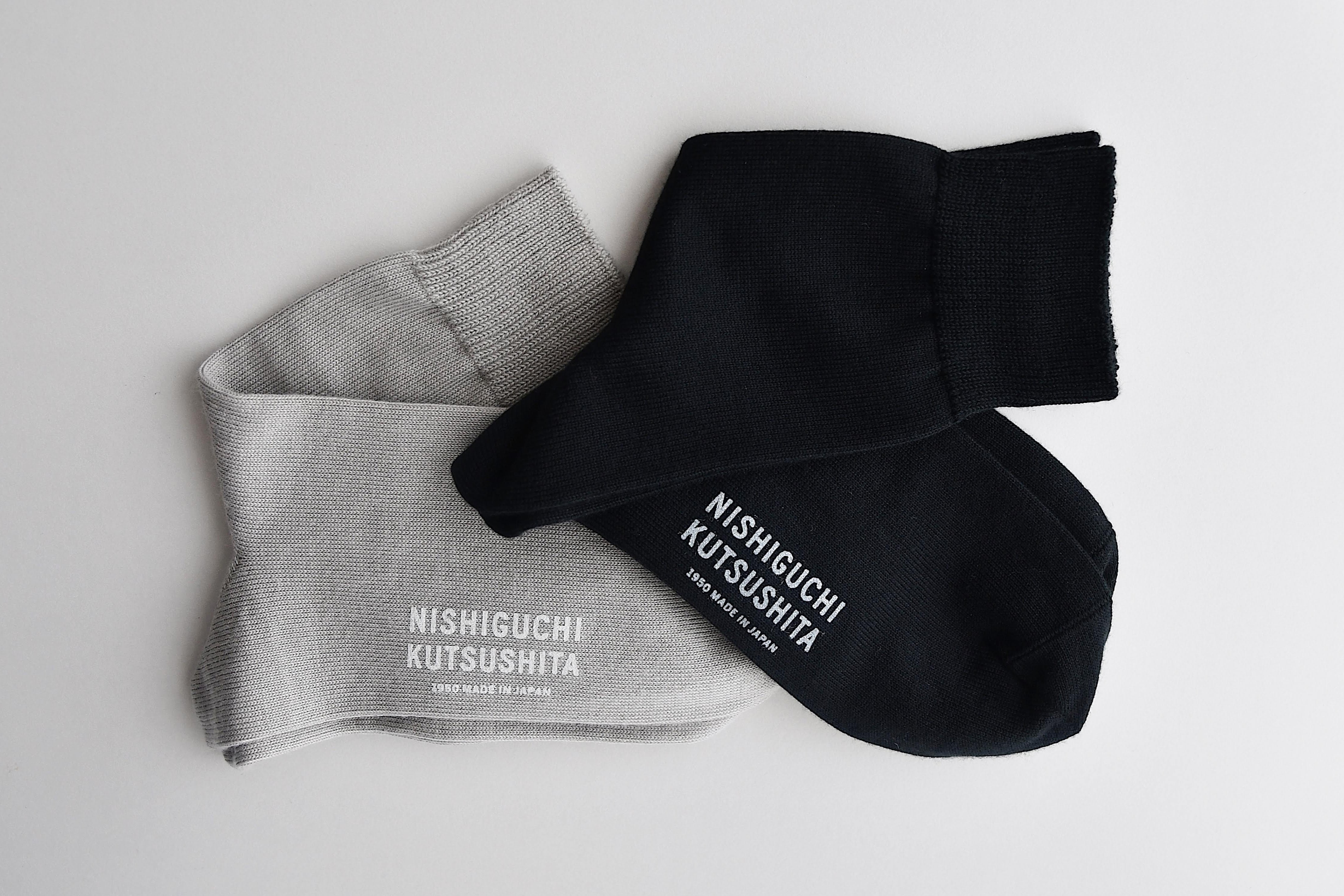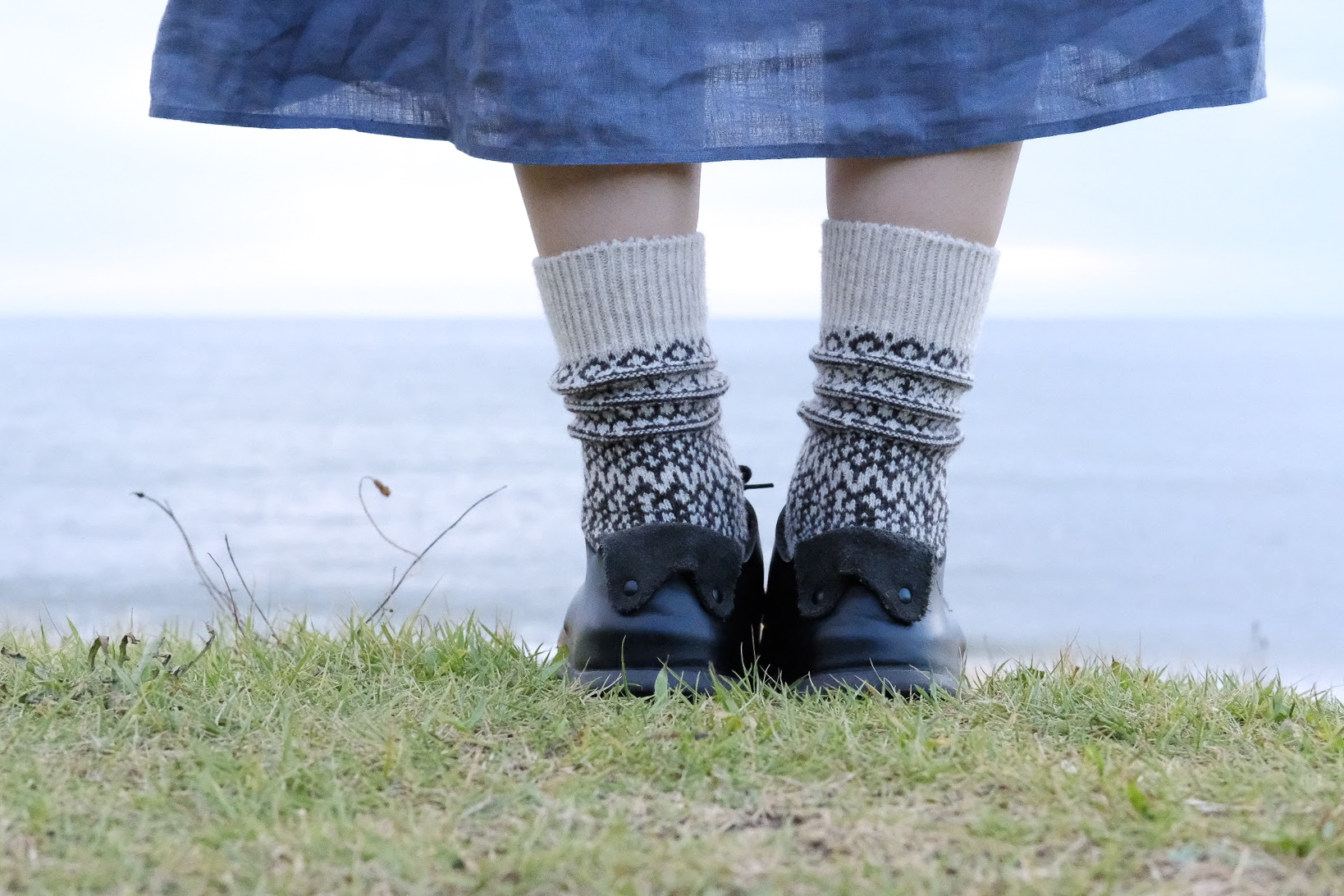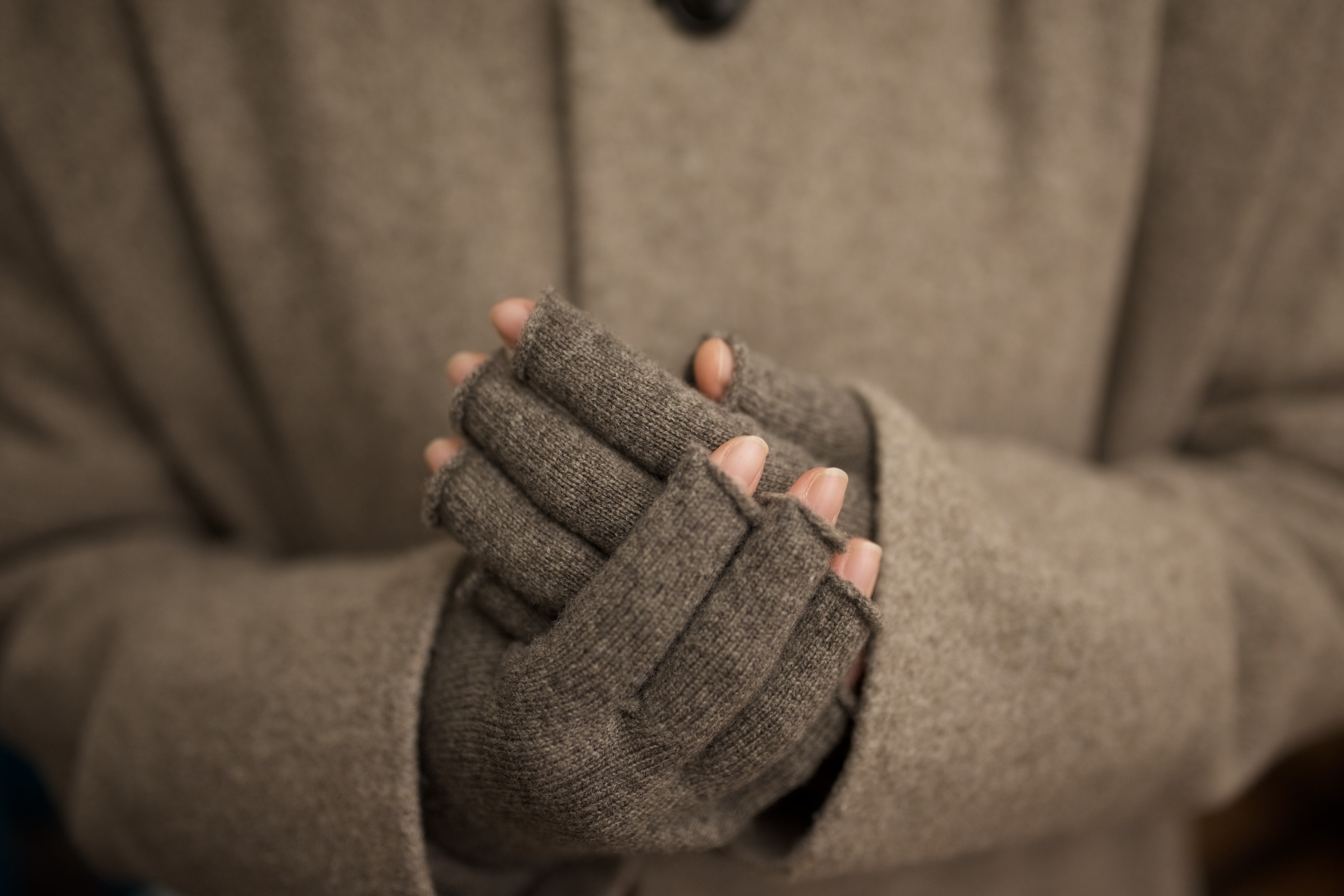 履く人のことを真面目に考えてつくること。「はくひとおもい」という言葉に込めたその想いが、私たちの靴下づくりの原点です。良質な天然素材、新旧マシンの特徴を生かした編み方、時代にとらわれないデザイン、そして価格。その一つ一つのこだわりは、すべて履く人のためを追求した答えです。トレンドだけを追い求めるのではなく、長く愛用できる定番をつくり続けます。
"Hakuhito omoi", to think about the person who will be wearing our products, is the concept that we follow when all our socks are being made. The use of high quality organic fabric and selection of sophisticated weaves made by the newest technology done all at a reasonable cost; these factors are carefully thought out, keeping customers in mind. We strive to create socks that can be worn regardless of the trends.
www.11-11.jp
NISHIGUCHI KUTSUSHITAのお店はこちら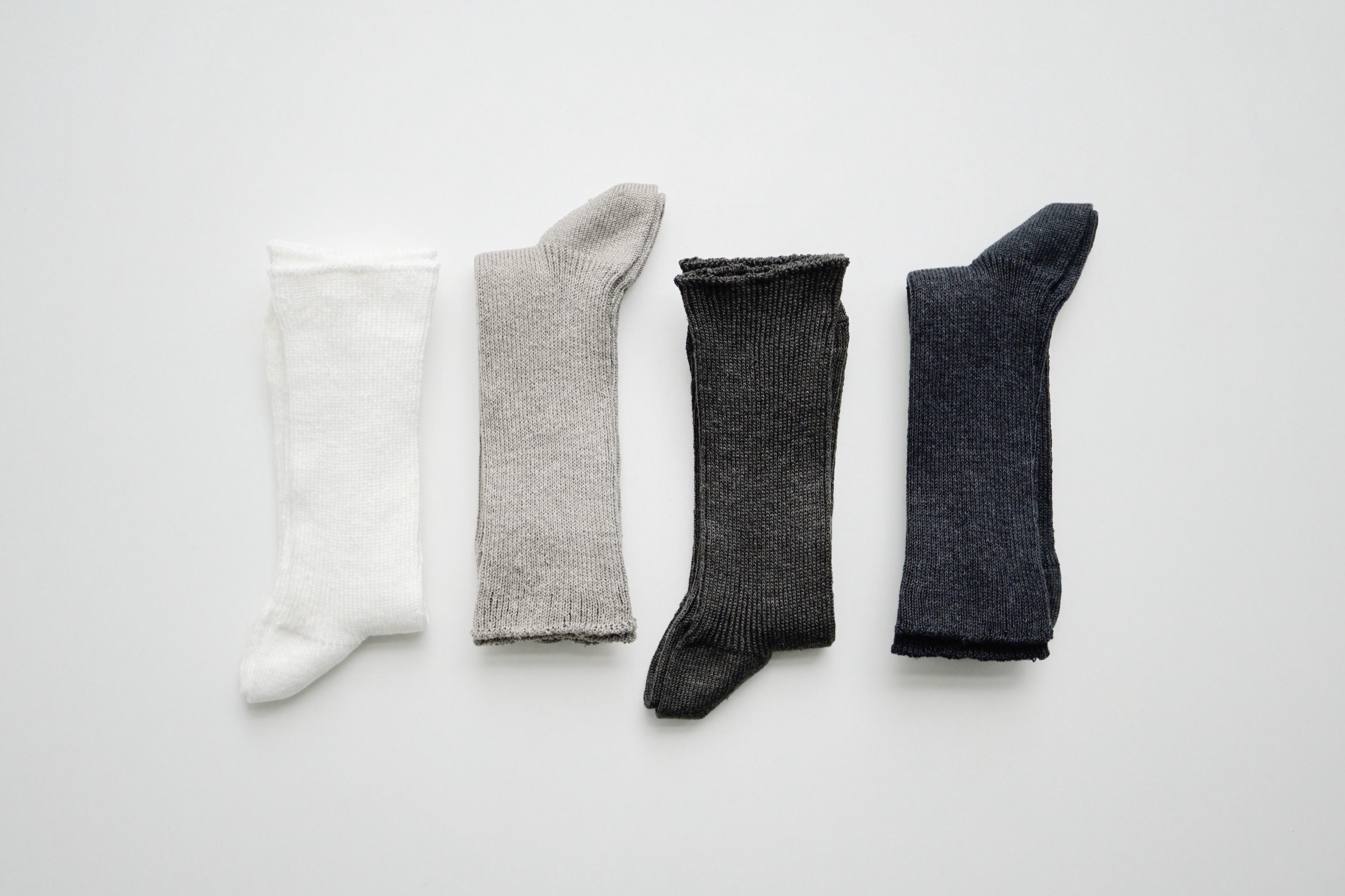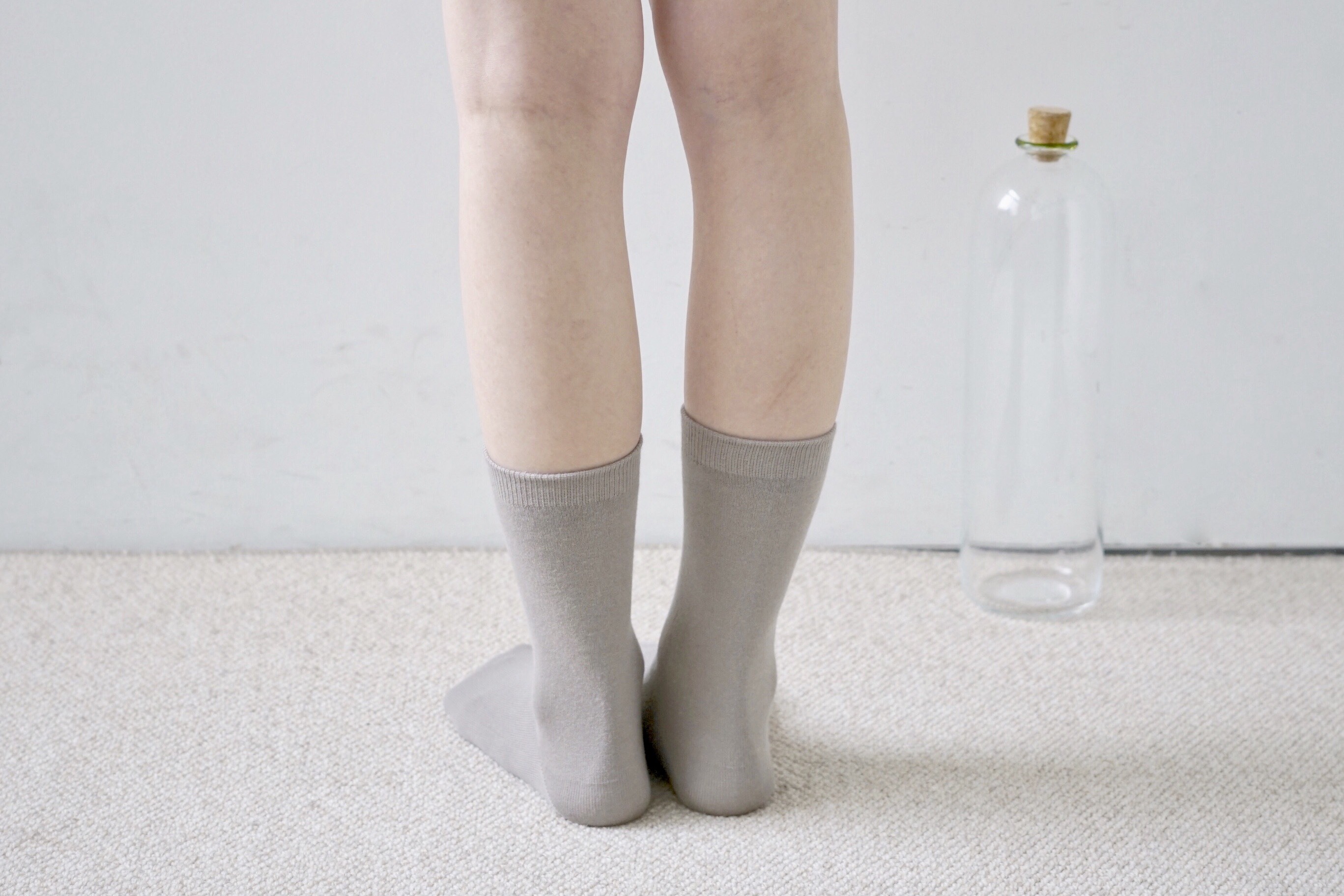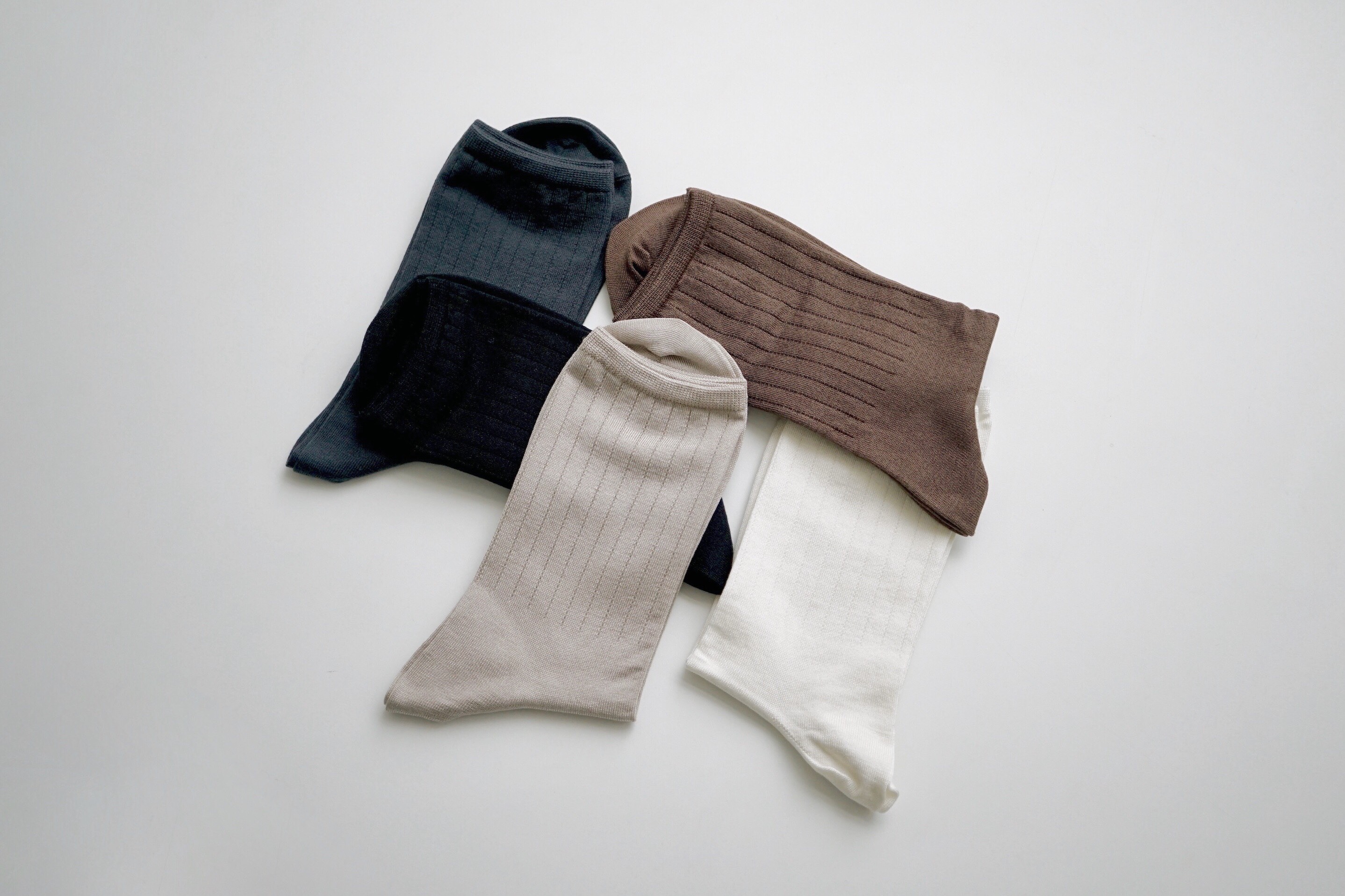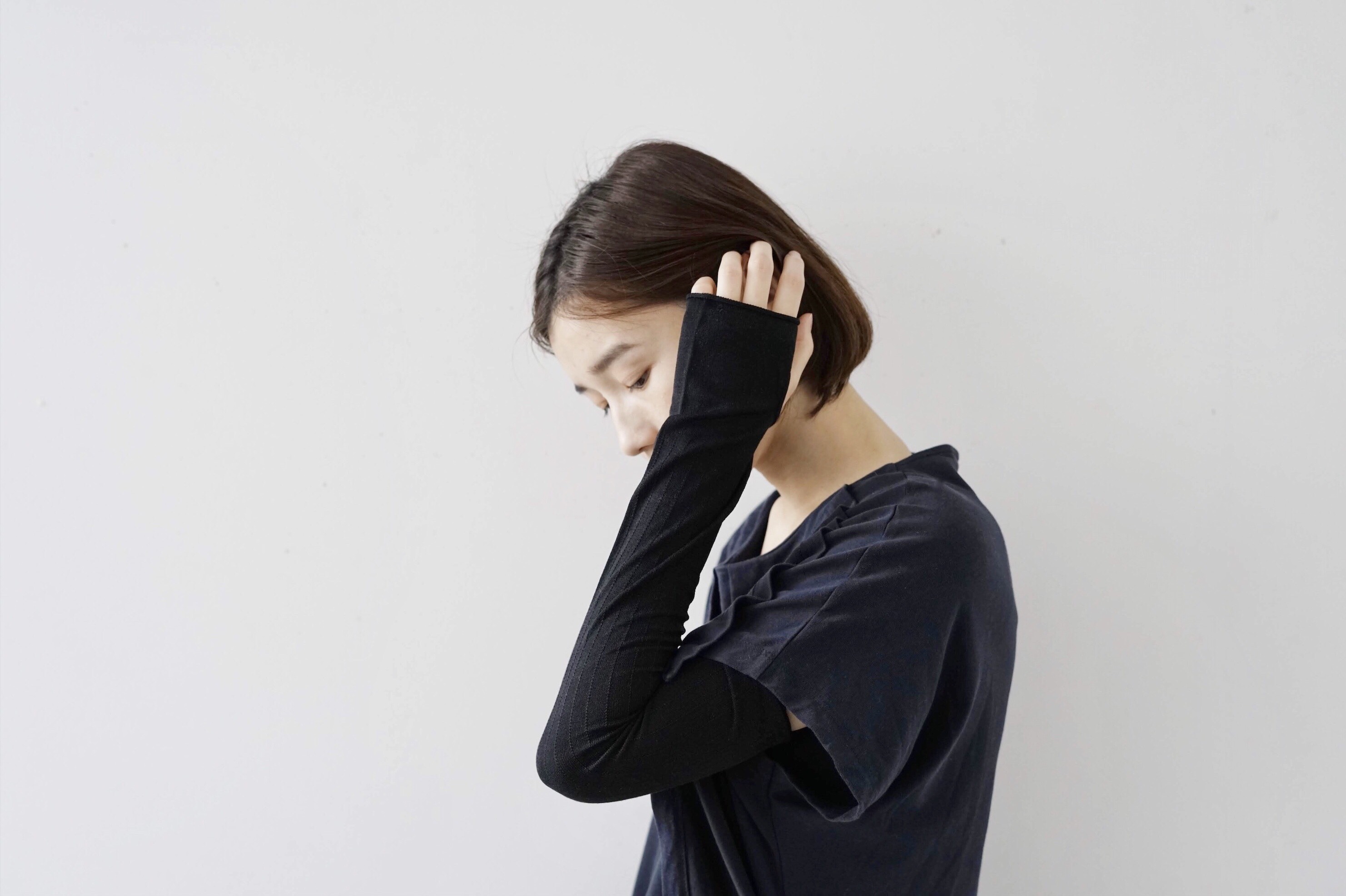 日常の中に温もりと上品さを。当たり前のようなシンプルでプレーンなソックスを、自分たちが本当に良いと思う天然素材を使って最上のものづくりをしています。一見普通のようでいて、繊細さと上質さを感じられるどこにもない靴下をつくること。今日もありがとう。明日も履くね。そうずっとお気に入りでいられる定番をつくりつづけること。hakneだからこそできる価値をお届けします。
hakne is a sock brand that supports your lifestyle. Our socks are made only from all natural materials offering simplicity and quality. We create classic designs that feature simple elegance and fine quality, exceeding all that you expect in a pair of socks. The name "hakne" originates from our wish to become everyone's favorite sock brand, worn every day. Like the long and gradual process of amber forming. hakne delivers affordable elegance and genuine quality to your day.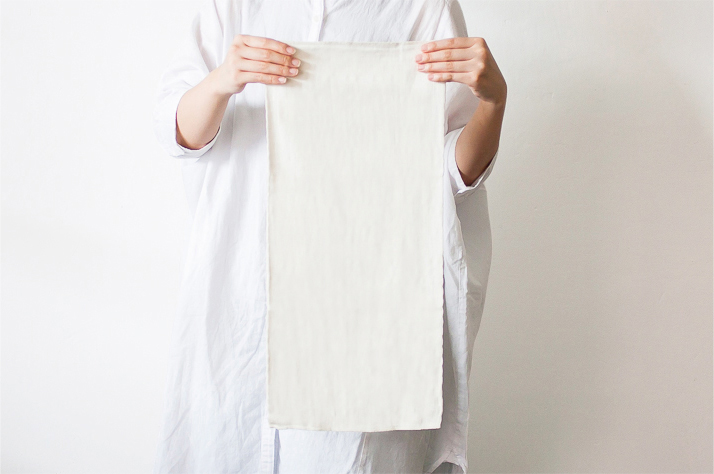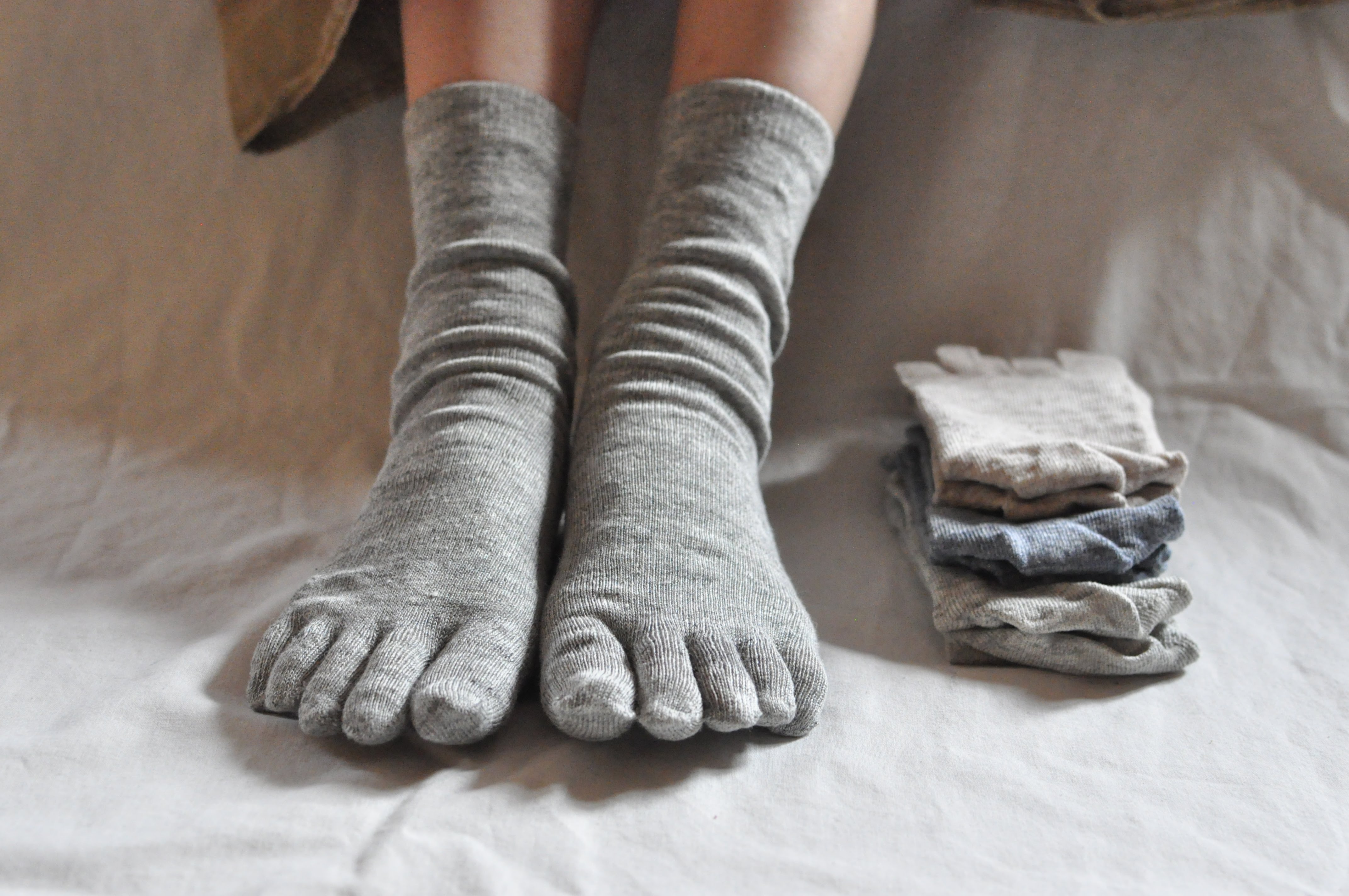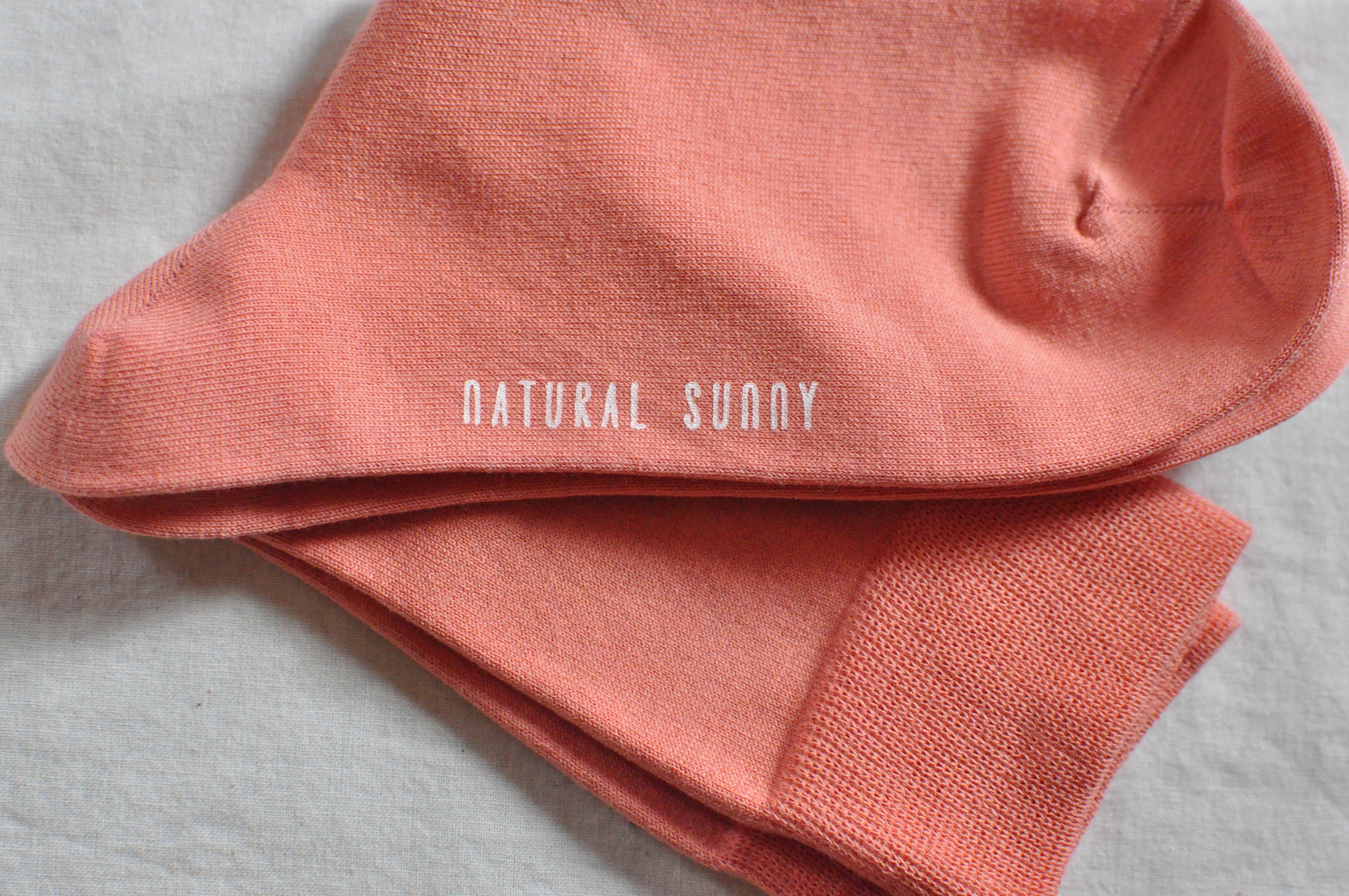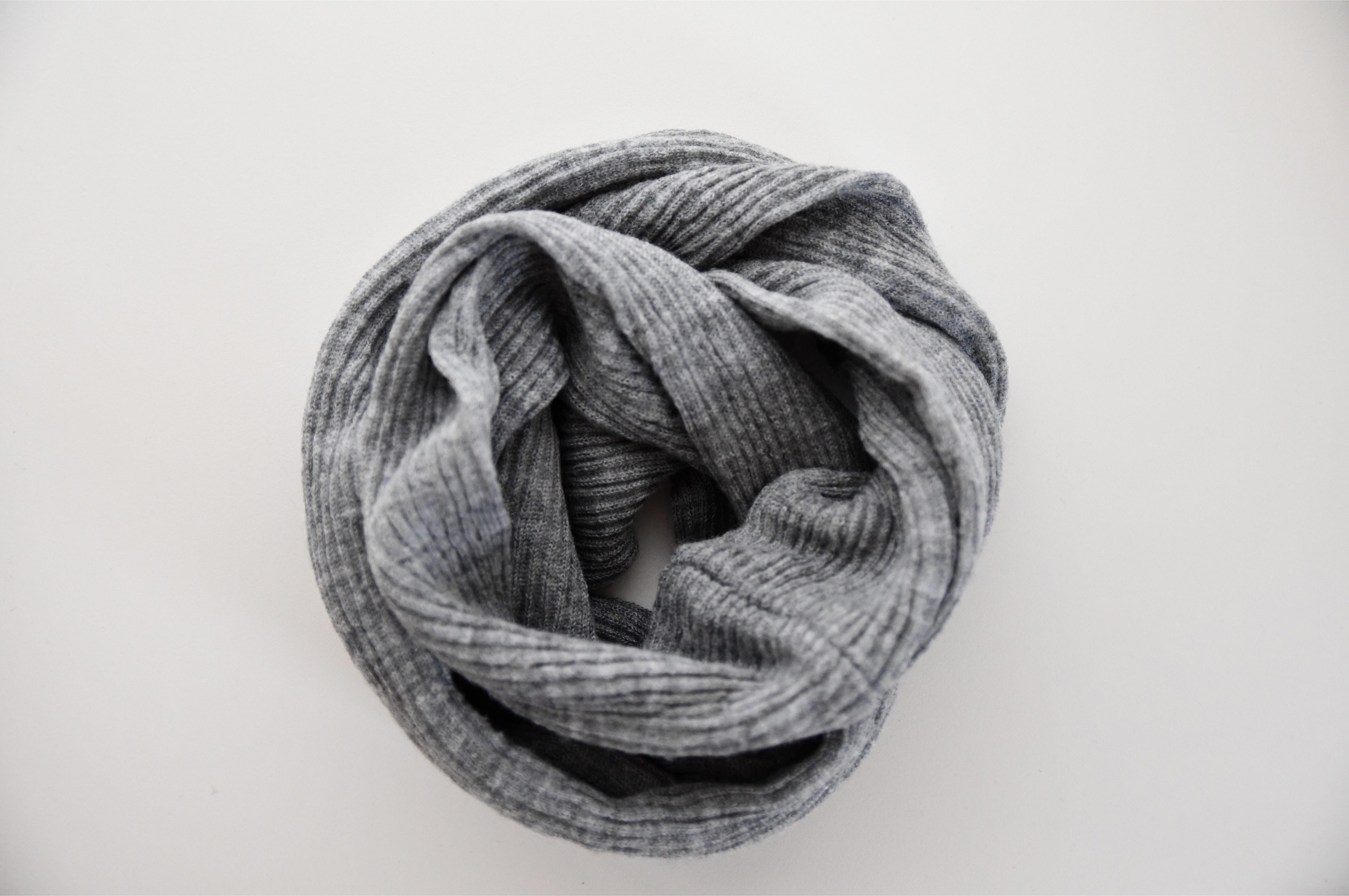 自然、ひと、靴下。「体にやさしい靴下」を履いた日は、気持ちが晴れやか。シルク・ウール・リネンなど、からだにやさしい天然素材を使い、自社でデザインから製造販売をしています。自然を思い、ひとを思い、靴下を思う。natural sunnyは体にやさしい天然素材の靴下を、奈良でずっと考えています。
Nature, people, socks. When you wear socks that are gentle on the feet, you naturally feel better. We use organic fabric that is gentle to the touch like silk, linen and wool. To be mindful of nature, others, and to care for your body by wearing socks that are comfortable. We like to follow this concept through from designing to manufacturing; beginning to end. Located in Nara prefecture, Japan we are onstantly thinking about how to create socks made from organic materials that are gentle on feet and gentle to your body.